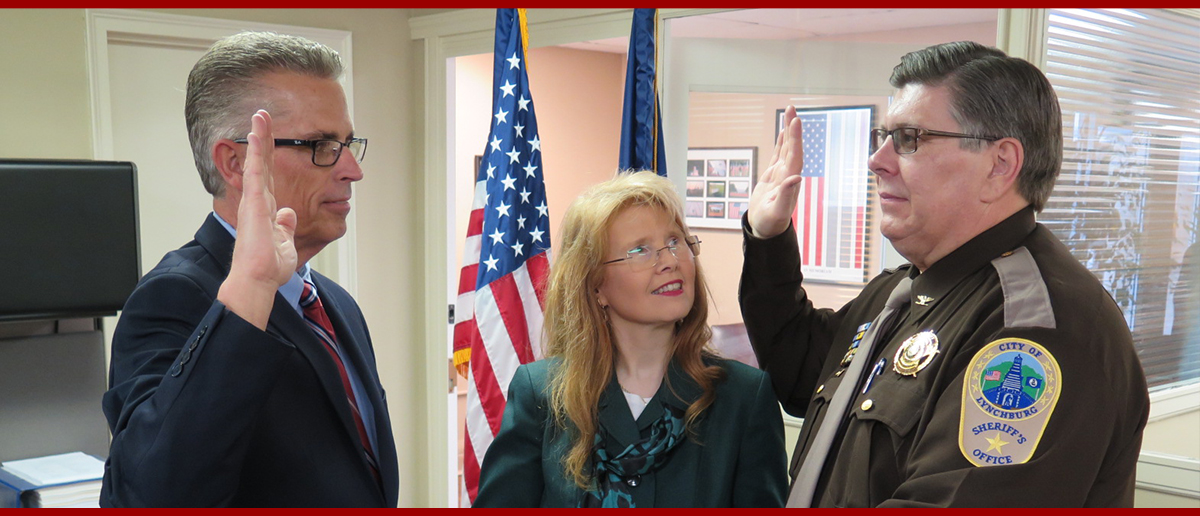 With 37 years of law enforcement service including 19 years of that service in command leadership, I am prepared to serve the citizens of Lynchburg as your sheriff.
I am honored to lead the dedicated and professional men and women of the Lynchburg Sheriff's Office as they "Serve and Protect" all members of our community.
As your sheriff I will lead by example ensuring that all members of the Lynchburg Sheriff's Office continue to provide the highest level of service and security to our citizens.  We will work together with all community partners in building a safer and more caring Lynchburg for all.
 As your Sheriff I will ensure that the highest level of security for our courts and transportation will be strengthened through continued training and development of deputies coupled with the utilization of state of the art technology.
As your Sheriff I will ensure deputies professionally and diligently serve civil process throughout the city of Lynchburg.  While serving papers in the community deputies will monitor radio traffic for emergency calls in order to assist if they are close by.
As your Sheriff I will ensure that we "Serve and Protect" our community as citizen servants helping our Lynchburg residents in need.  Programs like Lynchburg Project Lifesaver protect those individuals with Alzheimer's, Autism, Dementia, Downs Syndrome or some other related mental disorder through state of the art tracking technology should a client wander.
As your Sheriff I will ensure that our office engages children in our community through the Eddie Eagle Firearms Safety, Lunch with a Deputy other programs where we interact and build positive relationships with our children thorough personal interaction and contact.
My vision for the Lynchburg Sheriff's Office is to be the very best city sheriff's office in the Commonwealth of Virginia through training technology and our personal touch impacting lives of members of our community because we care.